Special Events
New Listings for the 2010 - 2011
---
Contact us for more information.
---
Resources
Driving Directions to Looking Glass Gardens
(Best Choice)
Map & Driving Directions To Looking Glass Gardens
(From Google Maps)
---
Past Events
Thank you!... to all who attended these past events.
---
Octoberfest!
Sunday, October 12th, 2008
To benefit the Sandisfield Fire and Ambulance Department.
Pony rides, hayrides, pumpkins, face painting, food and much more.
Music by: Anson Olds & Everett Brown
NO DOGS PLEASE
---
Sunday, July 29th, 2007 -
Third Annual
Japanese Taiko Drumming Concert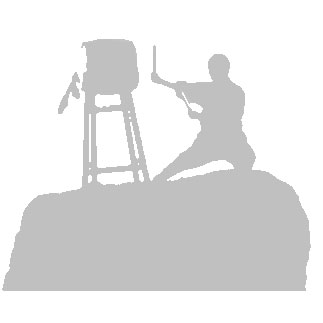 11th Generation Grand Master Tsuji XI's
Samurai Taiko (a.k.a. Tsuji Daiko)
Looking Glass Gardens

Sandisfield, MA
Admission: FREE
Pre-concert drumming workshop at 1:00pm
$10 for one - $15 for two. Free for Sandisfield residents
under 18 years of age. Pre-Registration Required.
Please call to register - 1-413-258-3375
With generous support from:
Samurai Taiko (a.k.a. Tsuji Daiko) is a traditional Japanese taiko drumming troupe, which upholds the Samurai warrior tradition directed by 11th Generation Grand Master Tsuji Chuemon. This prestigious title originated with Grand Master Lord Oda Nobunaga. Highly recognized as a multitalented educator, composer, master martial artist, professional musician and multi-instrumentalist, Grand Master Tsuji has created a most exciting high energy, mesmerizing samurai style drumming performance that merges his soulful musical talents, extraordinary martial arts skills and deep knowledge carried through generations of his family for 500 years. He has presented over 4,000 performances and demonstrations internationally, as well as for many well-known figures such as U.S. President Clinton, Governor Romney and President Mandela.

The Samurai Taiko Show is colorfully decorated with Japanese banners and various taiko drums, including a 5 ft diameter jumbo drum which stands 11 ft high, and other Japanese instruments. The show contains various styles of original compositions and traditional Japanese music, based on historical events and nature. It's extremely powerful, very spiritual, and great fun for all ages.
Grounds will be open at , rain or shine. Bring a blanket and picnic. Snacks and refreshments will be available for sale. No pets please. Adult supervision is requested at all times.
---
Contact us for more information.
---
Designed and Maintained by BBI Web Services